About Us
About Ayur Centre
---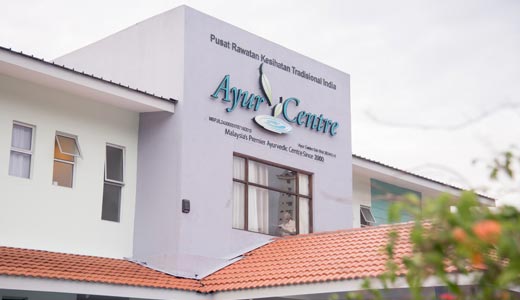 Ayur Centre Petaling Jaya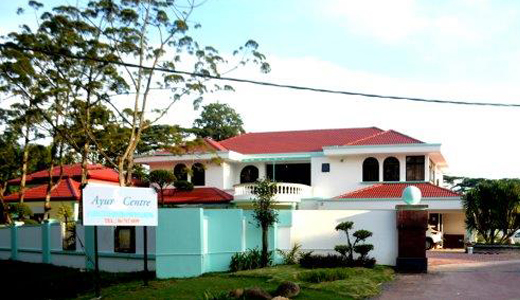 Vaidya's Residency (Seremban)
Both the Ayur Centre Petaling Jaya and Seremban is nestled in a safe, clean and green environment to ensure the comfort and wellbeing of its patrons, visitors and guests.

The centres offers a complete range of traditional Ayurvedic treatment including intensive oil therapies for all types of healing, rejuvenative therapy, the Kerala panchakarma therapy, as well as nutritional and lifestyle guidance supported by a team of dedicated cooks and kitchen crew, a delicious vegetarian diet is catered for the swift recuperation and rejuvenation of the stay-in clients.

The centre has seven Ayurvedic treatment rooms with attached bathrooms. Needless to say, each treatment room is infused with accessories imported from India including the treatment bed (wooden droni) made from Indian neem wood, which apparently has inherent antiseptic qualities.

Complete with an inpatient centre, we offer seven fully furnished rooms; with two-single-occupancy and five three-to-four sharing bedrooms for patients needing prolonged treatments under the personal supervision of the physician.

The centre is managed by Chief Physician, Vaidya Siby and supported by a group of professional Pancakarma therapists.